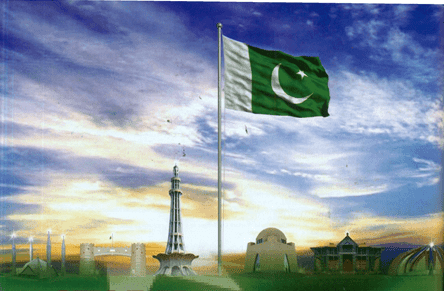 Background
As I write this article, the Taliban have taken over Afghanistan. This has been seen as a historic vindication or a group of fighters that faced the combined forces of the US, NATO and the Afghan Defence and National Security Forces (ADNSF) for two decades and emerged victorious. Quoting official and unofficial sources, the US media – liberal and conservative alike – are blaming Pakistan for America's "defeat". Pakistan's nuclear capability is being portrayed as a threat to the region. The transition in Afghanistan has posed difficulties for the NATO allies, Afghans, the Taliban and Pakistan. The dramatic developments in Afghanistan have also created uncertainties for China, Russia, Central Asian States and Iran. India, having lost its foothold in Afghanistan, is behaving erratically. The Sino-US relations are strained as the frequency of exchange of hot words increases and the political and military manoeuvres in the Asia-Pacific Region have become more aggressive. In the Illegally Indian Occupied Jammu and Kashmir (IIOJK), the noose around its people and land has been tightened. he repression continues there; and the Indian government has accelerated its pace for forced illegal changes in the demographic composition and electoral re-engineering in the territory. Pakistan's eastern and western borders are vulnerable. In the following pages, I outline the strategic choices Pakistan should make to transform itself into a strong and stable nation and ensure highest standards of living and human development for its citizens.
Relations with the US and China: Walk on a Tight Rope
Pakistan should have strong ties with both the US and China. This premise of our foreign policy is acceptable to China but not to the US. For Pakistan, Washington sees it as a zero sum choice – either the US or China. How to resolve this dilemma? In the past seven decades, Pakistan has learnt that it cannot make the US its sole lifeline. It has to have other options and an alternative and viable option has been China. This conclusion emanates as much from Pakistan's own experiences as from the United States' changing priorities in South Asia. When US and Pakistan became allies in the 1950s, Pakistan perceived itself as a US ally, whereas the US saw Pakistan as one of the client states on a bigger global chessboard. The relationship from Washington's point of view was transactional.
The US would never fully appreciate the complexity of the South Asian politics, Pakistan's quest for security and its needs for economic growth and human capital. To be fair, the US did provide massive support to Pakistan in the military and economic domains till the mid-1960s after which it tapered off. So there has been this mismatch of expectations in the respective perceptions of the relationship. Pakistan should not and would not opt out of its relations with the US and the US-led Western bloc. One reason for this is that it has strong political, economic and educational ties with the Western countries. These sets of relationships will continue despite temporary strains and setbacks. The task before state leaders is to engage the US to convince them that Pakistan's relations with the US and China cannot be a binary choice. Driven by an ideology to push back China, the US would not fully understand our rationale and compulsions but we must try to keep our relations on an even keel so that the US posture and policy towards Pakistan do not become downright hostile and the doors of US education and technology remain ajar to our youth and professionals, After all, despite all the differences between the US and China, the ongoing tariff wars and trade deficit between the two countries, China is the largest supplier of goods import to the US and its third largest export market. The US Foreign Direct Investment (FDI) in China rose from $10 billion to $123 billion in 2020. If two 'adversaries' can have such strong trade and investment ties, why can't China and Pakistan. To maintain ties with both the US and China will remain a difficult balancing act that should be pursued resolutely with diplomatic finesse. We, for our part, would never try to alienate the US while continuing to build stronger bonds with China and other countries that support our economy, security apparatus and human resource development.
Pakistan's role about coalition-building in that country would be none or minimal, confined to behind-the-scenes good facilitator, if at all required, because only the Afghan people can effectively shape their own polity. Jammu and Kashmir: Keep It International After India's invasion and siege of the Illegally Indian Occupied Jammu and Kashmir (IIOJK) on August 5, 2019, that continue up to this day, the Kashmir issue was internationalized for the first time in decades. Kashmir was debated in the UN Security Council before India's entry into it as a non-permanent member for two years. Kashmiris' unending plight and Pakistan's position on Kashmir were highlighted and, to an extent, understood by the international media and parliamentary groups in Europe and North America. Facing unprecedented pressure from the international civil society, India tried to hustle and silence Pakistani and Kashmiri diaspora and threaten its trading partners in the West with punitive measures if they spoke up for Kashmir.
When these ploys did not work fully, India made overtures to Pakistan for engagement with the intent to seek tacit approval of its illegal steps in HOJK. Some confidence building measures, such as the reinstatement of the 2003 Ceasefire Agreement on the Line of Control, were sold to credulous Indian extremists as Pakistan's desperate desire and need. If Kashmir is put on the bilateral table once again even for cosmetic purposes, it would lose its international exposure and support altogether. The general impression would be that India and Pakistan were diplomatically engaged to resolve the issue. So the object lesson is to keep Kashmir in the international domain and go a step further to turn it into an international civil rights movement like anti- apartheid campaign.India: Watch the Hands You Shake The desire to have friendly relations between Pakistan and India is as old as the partition of the Indian subcontinent. You just have to read statements of the founding fathers of the two countries to get a sense of their desire to have a workable relationship between the two countries despite their differences. But, from Pakistan's point of view, at least five factors have made such a goal elusive. One, Indian leaders have never accepted the two-nation theory, which is the foundation of Pakistani State. The current regime in India has taken anti-Islamism in India and beyond its borders to new levels, a phenomenon that has direct and indirect bearing on Pakistan. Two, India usurped by force Kashmir, Junagardh and Hyderabad, refuses to resolve the Kashmir dispute in accordance with the wishes of the Kashmiris and has maintained a policy of systematic repression in llOJK which is unacceptable to Pakistan. Three, India is hell bent on isolating Pakistan diplomatically through, for instance, Financial Action Task Force (FATF), the UN Security Council and bilateral summits. Four, India has allocated massive resources to destabilise Pakistan, sponsor terrorism against it and undermine its economic sovereignty, for instance, by sabotaging the CPEC. Five, India has been constantly trying to undercut Pakistan's nuclear deterrent. Against this backdrop, is a genuine rapprochement possible in the near future? Can we gloss over all these factors or set them aside? The long-term goal should be to have peaceful coexistence with India, especially its people, but the immediate task is to continue to develop military and non-military muscles to safeguard Pakistan from India's compound ideological, diplomatic and economic warfare overtly and covertly targeting Pakistan.
Friends and Allies All Over the World
Of course, China is Pakistan's super friend and an "iron brother" as the popular buzz goes. It is in Pakistan's vital interest to strengthen its ties with China and be the standard bearer of the Belt and Road Initiative (BRI) by completing the CPEC on time and efficiently. CPEC would make Pakistan an irreversible part of the global supply chains and hub for industrial production and criss crossing commercial routes. No other nation, besides China, would give such a breakthrough to Pakistan. The past bitterness with Russia is being replaced with a growing understanding for advancing shared agenda on defence cooperation, economic linkages and counter-terrorism. At the same time, it is equally important to deepen our ties with the West, which is by no means a monolith, and is always keen to maintain good relations with Pakistan to further mutual interests. Our natural turf has been the Muslim countries. The artery joining us with them is not solely faith-based. Most of them have chosen pragmatism over dogmatism which has persuaded us also to readjust our policies towards them. In East Asia, Pakistan has a hospitable market for its products and services as well as absorption of its manpower. Africa, especially where our peacekeepers have served under the UN Flag and have left behind enormous goodwill, should be explored for investment in the services and infrastructure development sectors.
Consistent diligence is required to enlist their support and solidarity in multiple areas, including in the multilateral forums. All our eggs should not be in one or two baskets. We should have friends and allies all over the world.
Save Pakistan from the Scourge of Terrorism and Violent Extremism Coeval with the Afghan conflict, dating back to the 1980s, Pakistan became infected with the twin menaces of terrorism and violent extremism so much so that some groups inside the country started defending the latter as an ideology. These two evils, which have transnational origins, are not supported by any faith or state doctrine or international law. The recent operations – Zarb-e-Azb and Radd-Ul- Fasaad – have succeeded to a great extent but new ominous threats have emerged over the horizon. As we know violence, involving asymmetric warfare, cannot be fought only by military means. It is tackled by addressing the root causes of social and economic under development and challenging the complex but is leading ideological connotations designed to justify the use of violence. For sure, a coherent set of widely accepted policies have been implemented, with success, to counter terrorism and illicit violence, but formidable challenges remain ahead.
Keep Building Up Your Armed Forces:
Prepare Your Horses
To meet current and future threats, we would continue to modernise our armed forces because they defend our state and the deterrence we project repulses aggression. What is not so evident in our national planning is that we need a huge indigenous industrial machine to support our nuclear and conventional capabilities. And when we talk about industry it includes both public and private enterprises. A robust defense industry would reduce our reliance on imports of military platforms. Germany and Japan, though non-nuclear weapon states with purely defensive postures, manufacture weapons, vehicles, warships and submarines. Arms industry is not a luxury but an absolute necessity for a country like Pakistan. For effective preparedness and response, our armed forces are on he right track to give rigorous training to its personnel, invest in defence technology, pursue defence trade and host and participate in joint bilateral and international military exercises.
To remain credible, the nuclear edge Pakistan has attained must be maintained and continued to be refined. No technology is good forever; it has to be upgraded. In doing so, it is equally important to uphold the legitimacy of our nuclear programme because there are forces out there who are keen to argue that Pakistan's nuclear power is a threat or not required at all. After the fall of Kabul in August 2021, detractors from the US and India wrote reams of columns warning that the Taliban were victorious because of the active support of a nuclear-armed Pakistan. Another imperative is to build an impenetrable firewall of security around our nuclear programme. Advanced cyber warfare technologies, combined with the use of artificial intelligence and hypersonic weapons, for instance, have increased risks for nuclear security. The emerging technologies would not be allowed to destabilise our nuclear deterrence. They would, however, be used to protect and strengthen our nuclear programme. "It's the Economy, Stupid!" The phrase "It's the economy, stupid" coined by a Bill Clinton campaign strategist for Presidential elections in 1992 cleared the haze around a plethora of issues to underline that the economy was the most compelling priority. Equally true for Pakistan. Economy feeds people, gives them livelihood, reflects and enhances human development, pays defence bills, and determines the status of a country in the comity of nations.
Over the past decades, Pakistan's economy has underperformed. Its nominal GDP of $280 billion and per capita income of $1200 reflect neither the actual wealth Pakistan has nor the true potential of its economy. Two peculiar problems are responsible for this state of affairs. First, Pakistan is rich but its state and a significant percentage of its population are poor. What do I mean? Most of the real wealth of Pakistan is either buried in informal economy or stashed away by the rich. The bulk of the prosperous middle class, whose number would not be less than 80 million" out of a population of 220 million, do not pay taxes. And that's one of the reasons why the coffers of the treasury are empty and each successive government is driven from pillar to post to borrow money from the Bretten Woods Institutions (BWI) and bilateral creditors. In Pakistan, less than 1 percent or roughly two million people pay taxes; and the tax to GDP ratio is merely 5.9 percent. By contrast, the tax to GDP ratio in the Scandinavian countries, with the strongest social safety programmes, averages above 40 percent. One cannot run social security programmes on borrowed money. The second glaring weakness of our economy is protection and privileges given to our corporate sector in the form of subsidies, tax breaks, and preferential treatment for credit lines. Over the years, the result is that our industry has become non-competitive that it is either producing low quality goods for a captive domestic market or is dying out or relocating. This has also led to stagnation in our exports at a low threshold. The country that should be exporting goods and services worth $75 to $100 billion is stuck at $25 billion at best.
Well, the good news is that despite all the volatility in the markets, the latest caused by CoVid-19, and a tough geo-strategic landscape, our economy has the essential wherewithal to succeed. To make that happen radical reforms are required for tax collection and streamlining our industrial and agricultural sectors. Make more people rich and reduce inequalities. Numbers matter. The richer the common people are the more wealth they would create for the nation.
Education for All
We should not be too harsh in criticising our education system. After all, this system, with all its blemishes, has produced the professional class that runs the country. Our scientists and engineers, who developed our nuclear programme, got their initial degrees from our universities. That said, problems remain.
Broadly speaking, we have three educational streams: public sector, private sector and madaris (seminaries). All have different curricula and different job markets. These incompatible streams have hampered economic growth and national harmony. The neglected public sector institutions are losing their qualitative edge, a majority of the top expensive private schools prepare students for foreign countries and cultures, and madaris, though direly needed for teaching of the Holy Quran and Sunna, are stuck in medieval grooves. Many half-hearted attempts have been made to bring the madaris into mainstream but without ever planning o introduce substantive religious curricular content in the public and private schools. No wonder such attempts at 'integration' have not worked. The introduction of the Single National Curriculum (SNC) by the Federal Ministry of Education seems to be the first serious effort to harmonise our schooling system. The number of higher education institutions and PhD graduates, including from abroad, has grown rapidly in the last two decades but the quality of education compared to developed and fast developing countries lags behind. To lift off Pakistan economically and technologically, it is necessary to create a future-oriented schooling system in which there would be no short cuts, no compromises on quality.
Pursue an Elaborate and Proactive, Positive National Agenda
The people of Pakistan and the world at large want to hear what is Pakistan's vision and direction for the future. It is good to tell the world that we would defend the ideological and physical frontiers of Pakistan, those being our fundamental responsibilities, but beyond that where do we want to take Pakistan. Thatvision should include our quest for peace, stability and pluralism. A clear and repeated enunciation, in quantitative terms, of our goals will mobilise our own population and persuade the world to extend a helping hand. We should declare with conviction that Pakistan by 2050 will be among the top ten economies of the world. This is not big talk; it's goal setting. And we need to set similar time- bound gaols for each sector – education, agriculture, industry, emerging technologies, human development, standards of living. Nothing should be left fuzzy.
To do this we should change our individual and collective mindset to transition from dependence to self-dependence. No country, however big, rich and powerful, will bail us out. Only Pakistan can and will bail out Pakistan. A self-confident Pakistan will attract cooperation from other nations too.
To produce tangible results after setting the goals, we have to introduce a high degree of pragmatism in policy making and implementation mechanisms. Pakistan's big cities – Karachi, Lahore, Islamabad, Peshawar, Quetta – and even smaller cities and towns, with trained manpower, are ripe for that kind of revolution. The bureaucracies should be reformed to enable, not hinder, emergence of a transnational business environment in Pakistan. Some of our cities have full potential to become the so-called alfa global cities.
Most of our official briefs hark back to a bygone, Cold War era and do not adequately speak about contemporary trends and challenges. They should be updated to interact effectively with the economic and geopolitical ecosystem being shaped by cyberspace.
Conclusion
Pakistan has no time to lose in making stark choices for its national security, foreign policy and economic development Fortunately, we won't start from scratch. Our policies are on the right track and sufficiently nuanced for dealing with the complex regional and global situations. Past experiences and the fast evolving international scenarios have taught Pakistan the hard way to be multi-pronged and pragmatic. With the exception of a few, alliances are not enduring. Hence the need tolerate in unpredictable and ever-changing landscapes.
Internally, the task of national integration is as important as facing external threats and making most of the opportunities for us in the international realm. Above all, a sense of urgency and a sense of overall direction of the nation, however, must be demonstrated to take Pakistan to the next level of human security. The discrete strategic choices suggested above should be put in an overarching framework to make them coherent and cohesive. Best plans based only on aspirations and implemented poorly or not implemented at all only are lost opportunities. Recent developments in our neighborhood, the emerging rivalry between the US and China and India's role as a self-designated spoiler for anything that benefits Pakistan makes it incumbent on us to "sharpen our saw", make our choices boldly and quickly and put the country on the path of political independence and prosperity.
Pakistan's Ambassador to the United States and former President of Azad Jammu & Kashmir.