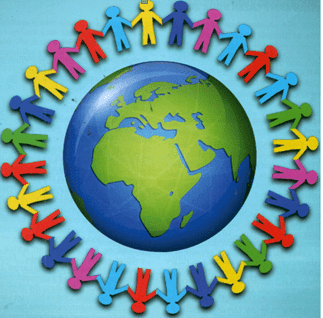 Hollywood and Bollywood: Unofficial Ministries of Propaganda
When the 9/11 attacks took place, Karl Rove, senior political advisor to President Bush convened a meeting of the Hollywood entertainment executives to "discuss the war on terror and ways that Hollywood stars and films might work in concert, ways both formal and informal, with the Administration's communication strategy". According to a story in the CNN.com, published on November 8, 2001, "White House sees Hollywood role in war on terrorism", the Hollywood entertainment executives were provided "a general outline of a multi-faceted campaign because it is clear that the topics the President and the world are dealing with are topics the entertainment industry is to deal with in its full spectrum of programmes and other products". And the focus of this somewhat unique White House-Hollywood collaboration at the beginning of the "war on terror" included a discussion on "things that can be tailored for more of an international view and also things for the armed forces network so we can reach the troops overseas".
More recently, India through its unofficial Ministry of Propaganda, Bollywood, launched a film blitz on the Kargil conflict, fought between India and Pakistan in the summer of 1999. War movies focused on this conflict with a clear propagandist slant. And on August 12, 2021, India released yet another Kargil related movie "Shershaah" on amazon Prime Video.
When it comes to narratives, Pakistan is somewhat unique in this respect because it did not exist as a nation-state prior to independence on August 14, 1947 and since it did not exist on the map of the world before that and given the fact that it was facing an external enemy which refused to accept its sovereign statehood, the challenges for Pakistan in carving out a narrative were more so than most states. So the national narrative of Pakistan, which is still a work in progress, had to be defined based on its location, role in the comity of nations and its raison de ter as a state that Muslims sought, to preserve their Islamic identity and to protect and promote their political and economic interests. So the challenge for this newborn state was seeking to create a niche, both in its neighborhood as well as on the global stage.
Founding Fathers' Vision
Even before the creation of Pakistan, which emerged as a result of a democratic political process reflecting popular aspirations of the Muslims of the sub- continent, Pakistan's founding fathers always viewed Pakistan in a larger-than-life role with a pan-Islamist perspective that would align with universal values of peace, tolerance, coexistence and respect for the rule of law and global norms governing state behavior.
The Father of the Nation, Quaid-e-Azam Mohammad Ali Jinnah outlined this worldview with clarity and crispness during his first interview to a foreign journalist soon after Pakistan became an independent state. The interview to Life Magazine's Margaret Bourke-White which came on the cover of Life Magazine in January 1948, was cited especially in response to a question about Pakistan's future role, the great leader responded with amazing precision: "Pakistan is the pivot of the world placed on the frontier on which the future politics of the world revolves". Even before the creation of Pakistan, visionaries like Allama Muhammad Iqbal had expressed solidarity with other oppressed Muslims, be they in Palestine, Turkey or Indonesia. Prime Minister Liaqat Ali Khan, on his first foreign tour, visiting the United States in May 1950, delivered a number of speeches including the one to the joint session of the American Congress and his words are compiled in book form published under the title: "Pakistan: The Heart of Asia". The foreword of the book was written by eminent American journalist, Walter Lippmann. So in the minds of the Founding Fathers of Pakistan, Pakistan would play an important role in one of the most strategically located parts of the world and Pakistan has certainly tried to live up to that vision.
In the first decade of Pakistan's existence as an independent state, despite difficulties with India factor and Kashmir Conflict imposed as a legacy of colonialism with India reneging from its commitment to uphold United Nations Resolutions, Pakistan was in the forefront of providing diplomatic support to the struggling people in Algeria, Tunisia, Morocco, Palestine and Eritrea, with leaders of Tunisia, Morocco and Algeria, then still under French colonial control, traveling on Pakistani diplomatic passports as a gesture of solidarity.
National Narrative: The Two Phases
While discussing Pakistan's quest for a national narrative, the evolution of the Pakistani state and society can be viewed in two broad phases, which defined Pakistan's narrative in a changing geo-political context and the altered domestic environment. The first 40 years of Pakistan till 1989, which marked the end of the Cold War era, the national narrative was defined primarily by the State which often confused the national interest with the interests of the incumbent government. Hence, there was confusion also, there was also a sense of insecurity, reinforced by fear of a powerful adversarial neighbor like India as well as dependency on the United States, given the Cold War.
Preserving and protecting the Pakistani State was paramount and the narrative provided a protective cover given the alliance with the United States, with an identity designed by Islam and a contrast with India defining the Pakistani narrative as the country sought to position itself in the comity of nations. Anti-Communism or being part of the self- proclaimed 'Free World' fits the national narrative with the political interests of the governments of the period, whose alignment with the West was an article of faith.
However, in the last 30 years the national narrative has been more people-driven, promoted by a robust and strong society which has emerged to supplement the somewhat 'soft' Pakistani state plus a couple of factors have managed to instill national self confidence in the state and society of Pakistan. The decision to become a nuclear power in May 1998 altered the political context for Pakistan and the fear of India was gone. The nuclearisation of South Asia established a 'balance of terror' with Pakistan knowing that the threat of lndian military aggression has gone.
The second factor that has been important in leading up to strengthening of society, instilling national self- confidence, has been the media revolution in Pakistan post 9/11 where the basis of political pluralism and a more open society was laid, often with a no holds-barred perspective presented and discussed on dozens of privately owned TV channels.
Historical Evolution of Pakistani Soft Power
While in the formative phase of Pakistan, the country's Islamic identity and a role separate to that of India were the underlying features of the emerging Pakistani personality, a natural evolution of Pakistani soft power took place through the role and performance of the state and society. The state focused on diplomacy while the initial projection of Pakistani soft power on the global stage was through the skills and performances of Pakistani sportsmen. So sports were a very important vehicle for promoting Pakistan's international identity in the first two decades of Pakistan's independence. When Pakistan defeated England on its home ground at Oval in 1954, courtesy the dazzling performance of Fazal Mahmood, Pakistan was initially recognized as a cricketing country with such cricketers, apart from Fazal Mahmood, like Hanif Mohammad, Imtiaz Ahmad and Skipper Abdul Hafeez Kardar. Later on, this team was to earn laurels for Pakistan in other cricketing countries as well. Then in squash, the amazing brilliance of Hashim Khan and his talented family made Pakistan world champion in this sport. And during the Olympic and Asian Games in the early 1960s, Pakistan won gold and other medals in athletics and hockey. The result was that Pakistan was now firmly put on the world map as a country that excelled in different world sports.
Similarly, Pakistan's Armed Forces' role in the United Nations Peace Keeping Operations has also won its accolades, a role that has extended from Congo to Cambodia and from Haiti to East Timor. Pakistan remains one of the highest contributors to UN Peacekeeping Operations, including its women soldiers. Pakistan Army's hard power, successfully winning an inland war on terrorism, is supplemented by 'soft power' manifesting a 'thinking' role in peacemaking in Afghanistan, Military Diplomacy or in such thoughtful documentation as former Army Chief, General Ashfaq Pervez Kayani's famous 14-pager presented to President Obama at the White House in November 2010, notably prescient on Afghanistan. The Pakistan Army today is perceived as a battle-inoculated, pragmatic, immensely professional Army, with a hard-headed approach to complex issues, no longer ideologically-driven as was the case in the 1980s.
Another factor in projecting Pakistan's soft power in the 1960s and 1970s was the role of Pakistan International Airlines (PIA), which developed into a world class airline within a short span of time. A high point was in 1962 when the glamorous first lady of the United States Mrs Jacqueline Kennedy chose to fly on a PIA flight from New York to London and PIA also became a "mother airline" mentoring and training such top airlines as the Emirates, Singapore Airlines and Air Malta. The slogan, "Great People to Fly With" aptly suited the PIA profile then.
During the 1970s and 80s, Pakistan Television emerged as a creative family channel, popular in the Urdu speaking world, particularly South Asia, including India and the South Asian Diaspora. The quality of production of television serials, creative campaign and superb performance by actors and actresses made PTV an important vehicle for the projection of Pakistan's soft power.
And in the 1990s, the Edhi Trust emerged as a leading global charity, a leader in volunteerism, relying totally on its own resources' to serve the suffering humanity, not only in Pakistan, but in the broader region also, whether there was a natural or a man made calamity. This also showed the Pakistani peoples' spirit of giving to charity for humanitarian causes and the Edhi Trust established its niche as a leader in this endeavour.
Soft Power Projection: Diplomacy and Role of Women
Diplomacy also has been a major instrument in Pakistani soft power and the quality and caliber of our diplomats in these formative years as well as the vision of the leadership helped promote this effort. For instance, in the 1950s onwards, Pakistan was diplomatically supporting the national liberation movement of countries like Algeria, Tunisia, and Morocco whose leadership in exile had been traveling on Pakistani diplomatic passports and Pakistan emerged as a champion of the oppressed, particularly Palestine and Kashmir", Then, during the 1970s onwards, Pakistan also played a very important role in providing technical and professional expertise to the developing countries of Africa, Asia and the Gulf Region. Pakistan was in the forefront of extending support for liberation movements in South Africa, Zimbabwe and Namibia". In the initial days of Air Force of Zimbabwe, a large number of Zimbabwean pilots were trained by Pakistan Air Force. Pakistan also sent Air Marshal Azim Daudpota to Zimbabwe as their Chief of Air Staff from July 1983 to January 19867. Pakistani experts were also found in administration and imparting professional training in countries like Uganda, Gambia, Somalia, Ghana, Nigeria and Libya. Pakistan also played an important role for the armed forces of new emerging states like the UAE, Bahrain, helping Saudi Arabia, Jordan, Syria, Egypt and Iraq. Even in Europe, the freedom of the Republic of Bosnia-Herzegovina wouldn't have been possible in the 1990s, but for Pakistani military and diplomatic support to the beleaguered Muslims, and Pakistan also hosted Bosnian refugees for a while in 1992.
Historically, the projection of Pakistani soft power also owes a lot to the proactive and prominent role of Pakistani women in different spheres. Madar-e-Millat (Mother of the Nation) Fatima Jinnah mobilized women in the sub-continent in the freedom struggle in which they played an active role. She also contested elections for the President of Pakistan in 1965, much before gender equality and women's rights became a popular issue.
After independence, Begum Raana Liaqat Ali Khan not only served as Pakistan's ambassador overseas but also founded the first nationwide women's organization, All-Pakistan Women's Association (APWA). Benazir Bhutto won elections as the first Muslim woman prime minister while the melodies of artiste Madam Noor Jehan won the hearts of millions in Pakistan and abroad. Additionally, women like Malala Yousafzai, the world's youngest Nobel laureate, the Hollywood Oscar documentary maker Shirmeen Obaid Chenoy and other writers, women pilots and mountaineers have also won credit for Pakistan. Artists and singers like Nusrat Fateh Ali Khan not only excelled but created a name for Pakistan globally in the field of Sufi music. Writers like Mohammed Hanif, Kamila Shamsie and Mohsin Hamid are reputed writers of the English language, popular worldwide.
First Efforts to Craft National Narrative, 1997-1999
During my stint as Information Minister, 1997-99, there was the first-ever conscious and serious effort to craft a national narrative based on resilience and pluralism of the people of Pakistan so our country's unity and diversity could help propel Pakistan to make a transition from a National Security State to one where, Human Security, preserving, protecting and promoting the lives and livelihood of the people of Pakistan is paramount. That period was an eventful chapter in the history of Pakistan where a number of challenges underlined the need for crafting a national narrative that was both creative and credible. In 1997, Pakistan celebrated 50 years as an independent state, in May 1998, Pakistan became the first Muslim country to become a nuclear weapon state capping a quarter of century of resisting and rejecting foreign pressure, especially bullying from India and most of the West led by the United States, and in 1999, the Kargil Conflict was the first armed confrontation between nuclear neighbours, Pakistan and India, which was also played out strongly as a "media war" between Pakistan and India.
Given this context, with my background in academia and media, I focused on a three-pronged strategy to go beyond an adhoc moment to moment reactive approach when it comes to promoting Pakistan's image and the national narrative. First, a Media Coordination Committee (MCC) was established with the Ministry of Information in the lead which included the Foreign Office, Interior, Defence Ministries and ISPR to formulate a cohesive and coordinated media strategy on issues like Kashmir and India including input from opinion leaders and non-governmental media experts who were not part of the government. This helped in promoting perspective where a diversity of opinions got together which could then be translated to policy perspectives as well as specific doables like books publication, documentaries as well as seminars. This was then evident in the deft handling of the nuclear tests in May 1998, arguably Pakistan's finest hour. I chaired the MCC, which would have periodic meetings.
Second, since my portfolio included Information, Culture and Tourism, a national task force on culture was established which included the Ministry of Culture and Tourism as well as input from overseas Pakistanis to utilize Pakistani cultural heritage as a vital component of soft power projection. The scope of the Task Force was broad, ranging from efforts on 'spiritual tourism' (with Buddhist pilgrims visiting Taxila and TakhtBai, Sikh pilgrims visiting their Holy Sites as well as planning for Hindu pilgrims to visit their Holy Places in Pakistan like Katas Raj) to presenting Pakistan as a tourism friendly destination. I went to the Madrid-based World Tourism Organisation (WTO), where I was elected Chairman of South Asia for WTO. We formulated the first Tourism Master Plan with assistance of UNDP, launched the Malam Jabba Ski Resort with Austrian help and WTO officially declared the year 2000, as 'Visit Pakistan Year'. Hameed Haroon was appointed Chairman of this National Task Force on Cultural Heritage.
Third, another important institutional step was to establish PTV World as one of the Muslim World's first satellite TV channels that could broadcast Pakistan's message beyond its borders via satellite with a broader reach in most parts of Asia and the Muslim World. I still remember the visit of the then governor of Riyadh, Prince Salman (now King Salman of Saudi Arabia). During his visit to Pakistan in 1999 he stated how much he enjoyed watching PTV World since it was an informative and interesting family channel. The other institutional step was to establish Pakistan's first rapid response think tank, Islamabad Policy Research Institute (IPRI) which I conceived and planned in the aftermath of the nuclear tests and Kargil Conflict with the realization that the 'battle of ideas' would be one of the major challenges facing Pakistan in the future. IPRI was established directly under the auspices of the Ministry of Information, with close coordination of GHQ, ISPR and national security organizations, so that it could act as a rapid response platform serving a three-in-one purpose: tracking negative stories about Pakistan, combating fiction with facts when it comes to foreign propaganda and responding swiftly and substantially so that Pakistan's perspective is disseminated in a credible manner. IPRI was to be an integral part of promoting a fact-based Pakistani narrative.
Soft State versus Strong Society
However, impediments in developing Pakistan's national narrative also need to be noted given the fact that like other countries Pakistan too, has had a chequered past. Often, instead of promoting Pakistan, there has been a proclivity to promote an individual's cult of personality, than actual national policies, often leading to misleading narratives. Then frequent changes of government also mean overriding the positives of the past to accommodate the preferences of the present with an overlap between the transient interests of a ruling party or an incumbent government as opposed to the permanent interests that are represented by the State. However, in the 21″ century, although there is still a contraction between the soft state versus a robust and fairly strong society, Pakistan has become more pluralistic with multiple power centres and it has managed to reverse wrongs in some policies, both in foreign policy and in domestic attitudes. For instance, once the national narrative revolved around a strong centre, which automatically meant a strong Pakistan, but today, with the devolution of power, there is also a perspective that a country's federalism and unity in diversity demand strong provinces which equal a strong Pakistan. Similarly, Pakistan's flawed Afghan policy also has been reversed with a more inclusive approach of not seeking 'strategic depth' in Afghanistan nor playing with favourites. Then, the political culture of equating dissent with 'treason' has been dispensed with.
Role of Media: Pakistan versus India
Despite periodic military interventions, Pakistan always has had a culture of defiance and a culture of resistance whose one expression has been the role of its journalists and media. It is thus no accident that international observers have commended the role of the Pakistani media as compared to even the Indian media. In 1984, as editor of 'The Muslim', I took the first ever initiative for a Pakistan-India Track II, which we hosted in Islamabad in April 1984. It was attended by top media luminaries of India including Khushwant Singh, Kuldip Nayar, Prem Bhatia, Pran Chopra, Dr Bhabani Sengupta, with matching quality counterparts from Pakistan, a two-day frank and free debate, with General Zia-ul-Haq personally meeting all the Indian participants. Indian journalists started writing for the Pakistani press and I started a syndicated column in top Indian dailies.
In fact, whenever there have been media encounters between Pakistan and India, Pakistan has gotten the better of the Indian side, but the failing is at the level of officialdom, barring three occasions. In 1998, during the nuclear tests, when Pakistan responded to India's nuclear tests of May 11, 1998, I was the principal spokesman for Pakistan as Minister for Information. We framed the issue in simple terms:
India had tested the Bomb for its Status, Pakistan had responded for its Security, and our narrative was well received. During the Kargil Conflict. for the first time ever, I initiated joint briefings, led by the Information Minister but including DG ISPR and the Foreign Office Spokesperson, so that the system spoke with one voice and we took these briefings to all provincial capitals. India got so rattled that they banned PTV in India, and I was under great pressure to follow suit by banning Zee TV and Doordarshan. I refused to do so as I said that the 'Pakistani people are smart and patriotic enough to sift fact from fiction, as they know the difference between reality and propaganda'. Similarly, during the Pulwama Crisis in February 2019, stoked by the Indian aggression against Pakistan, our immediate response and deft diplomatic and military handling, shooting down two Indian planes and returning their captured pilot, gave Pakistan the moral high ground on the diplomatic and media fronts. In fact, Pakistan's comprehensive and competent handling of both the 1998 Nuclear Tests and the 2019 Pulwama Crises was probably Pakistan's 'finest hour' as far as media management vis-a-vis India goes.
VC Shukla, once the Minister for Information of India remarked regarding the role of Indian journalists during the Emergency of Mrs Indira Gandhi (1977 -79), that "the Indian journalists were asked to bend but they crawled". Conversely, Pakistani journalists showed courage of conviction in the face of coercion.
In a speech in Washington's George Mason University, marking the first anniversary of 9/11 on September 12, 2002, the famous British journalist Robert Fisk told a student audience that "on foreign policy, the Pakistani media is freer than the American media". And in an interview with the Indian weekly "Outlook" on November 1, 2010, the famous American intellectual and media critic, Noam Chomsky, found the media in Pakistan "more vibrant than it is in India", adding that "the Indian media is pretty restricted and very narrow and provincial".
I remember attending a South Asian Media Conference in Norway in June 1989, where an editor of one of the top Indian English dailies was present and at that time a major event had taken place regarding the Indian occupation troops in Sri Lanka, and that editor told me that we are writing an editorial on this issue but "we are waiting for South Bloc (Indian Foreign Ministry) to review the editorial before we can print it".
During his visit to Pakistan in February 2020, the UN Secretary General Antonio Guterres made a remark, rather a telling and incisive observation during a private dinner hosted at the Foreign Office that "it seems that some in the international community have a bias against Pakistan, although Pakistan has contributed so much positively on global issues ranging from hosting the largest number of refugees for the longest period and contributing to UN Peacekeeping Operations".
For the last 30 years, a few factors have portrayed Pakistan negatively in the international media. The narrative about Pakistan has largely been defined by India or through Pakistan's deep involvement in Afghanistan. It is not surprising to see the revelations published from the European Union's Eli DisinfoLab which uncovered the Indian disinformation campaign on December 9, 2020. And the thematic thrust of the Indian campaign using 750 fake news outlets was primarily to promote and exacerbate fault lines within Pakistani society and state, while blaming all problems of India, Afghanistan and the region on Pakistan, particularly its military and security establishment. Fake News and Disinformation became an integral part of the India's Information War against Pakistan, heralding the era of 21 st Century Hybrid War in South Asia.
Here other problems cropped up and the responsibility has to be partly shared by Pakistan, While the world saw Pakistan primarily through the prism of Afghanistan in the last 40 years with the 'Islamic Bomb' thrown in for good measure to complete the "scare scenario" which would fit the stereotype of "violent Muslims armed with a nuclear bomb". While Pakistan has been seeking to move on from being a national security state to a more broad based democracy with multiple power centres following the post-Musharraf transition, arguably the freest Muslim democracy, the absence of a credible narrative has been a major failure. Once on the BBC World Service, soon after Pakistan went nuclear, as Information Minister, I was in a live debate with an Indian General, who suddenly blurted out: "Oh, you Pakistanis have the Islamic Bomb". I calmly responded: 'General, I never realised Nuclear Bombs have religions", adding, somewhat facetiously, "Well, in that case, India has the vegetarian Bomb"
For the first 40 years, till the end of the Cold War in 1989, the State largely defined Pakistan's narrative, which often reflected a siege mutuality based on fear and conspiracy theories, plus a bunkered up Cold War mindset often with a confused, ideological perspective and an overriding obsession with India. Fear often substituted for policy.
However, in the last two decades two facts have instilled national self-confidence in the Pakistani State and Society. First, the 1998 nuclear tests in response to the Indian nuclear explosions which helped remove fear of India. And the second was the post 9/11 media revolution, ironically spawned by a military regime which led to the proliferation of privately-owned radio and television channels. Resultantly, this air of freedom meant that the fear of the powerful was gone and there were fewer 'holy cows'.
As Information Minister during 1997 -99, as outlined earlier, there was the first real attempt to craft a national narrative based on the resilience, the strengths and pluralism of the People of Pakistan, so we laid the foundation for a transition from being a National Security State to Human Security State, more inclusive, pluralist society whose rich diversity of culture and multiple power centres, shape and present the new Pakistani personality to the outside world. A more confident, a more creative and a more vibrant Pakistan, whose strength is derived from its people.
However, contradiction remains of an outmoded, static bureaucratic state structure that is rooted in a colonial mindset, and the society which has become robust and dynamic with the majority of young people having a "can do" self-starter confidence and activism. Resilience is at the core of this Pakistani spirit reflected in the fact that how Pakistanis overcame the calamity of the 2005 earthquake or the adversity of the 2009 Swat operation, where within 90 days, 80% of the population which was displaced was hosted by their relatives within Pakistan without international assistance and then returned to their homes in safety and honour. And Pakistan is the only country in the Muslim world to have won an inland war on terrorism post 9/11 with soldiers and civilians alike, sacrificing and suffering over 80,000 casualties.
This Pakistani spirit is also reflected in the Pakistani character of a warm and welcome hospitality and generosity in giving and contributing to charity. But this contradiction between a soft state and a strong society has not been bridged. Hence contradictory and confusing narratives often blurred Pakistan's perspective, both for its young people and for the world at large.
Way Forward: Three Tectonic Shifts
However, while discussing the way forward, it is important to understand three tectonic shifts pertaining to our region and the global media which provide for Pakistan a strategic space to make its voice heard in a world that would perhaps today be more receptive to Pakistan's robust society.
First, there was always an unflattering comparison to Pakistan vis-a-vis India which enabled India to define Pakistan in as negative a manner as it could. India was the apostle of non-violence, India was the repository of secularism and India was the world's largest democracy which had within its boundaries diversity of religions, cultures and ethnicities, truly a beautiful rainbow of unity in diversity. Tolerance and diversity defined India. Conversely, Pakistan was presented as a state under siege, struggling to survive, trying to catch up with its large Eastern neighbour and viewed as an American dependency, monolithic and militarist. An obscurantism combined with conformity was presented as Pakistan's persona.
Modi's Hindutva India
That is no longer the case. The tables have now been turned. Thanks to Modi's RSS ruling India, transforming a once vibrant secular polity into Hindustan, espousing a z r' century version of religion-driven hindutva neo-fascism that is trying to clone the worst that European fascists could offer in the zo" century ranging from bigotry to hate speech to ethnic cleansing. The Indian writer, Arundhati Roy, aptly summed up this 'new India' in
her article in The New York Times on August 15, 2019, when she bluntly stated that "the RSS is the state in India" and "an architecture of fascism is being erected in India". Prime Minister Nehru's niece, Nayantara Sehgal, wrote in her article in The Guardian, August 5, 2017: "Lynch mobs kill Muslims, reminiscent of the lynching of Blacks in America's deep south. The intention to impose Hindu Nationhood on us and declare all other Indians outsiders, resultantly, another partition stares us in the face". To top it all, it is India that is today an appendage of the USA eager to climb on its bandwagon, eagerly egging on its new found mentor in a new Cold War against its traditional adversary, China. So India is no longer the role model that could present Pakistan in a bad light while Pakistan has moved on to becoming more inclusive and a more open society with multiple power centres, while India shifts to becoming a more exclusive Hindutva Republic with a closed mind and intolerant approach.
Afghanistan: The American Exit
The second important tectonic concept is the change that took place in Afghanistan <in August 15, 2021, which marked not just the collapse of the American-sponsored regime or the return of Taliban, but also the formal demise of what had been proclaimed since 1945 as an 'American Century'. That shift, which hopefully ends four decades of conflict, which has also resulted in an adverse impact directly felt in Pakistan. And even the Afghan war, through the decades, had been presented in a manner that put Pakistan in a poor light despite Pakistan having suffered the consequences of the conflict. Some relevant examples include Pakistan's alleged role in fomenting religious extremism.
Despite the negative image of Pakistan's role in Afghanistan which has been peddled partially by propaganda and partially by Pakistani ineptitude, the recent change in Afghanistan provides an opportunity to revisit certain key factors as to how foreign policies of the West contributed to creating a volatile mix of terrorism and violent extremism which has roots in Afghanistan. For instance: speaking to the US Congress on April 22, 2009, the US Secretary of State Hillary Clinton frankly confessed that "the problems we face now (in Afghanistan), to some extent, we have to take responsibility for having contributed to it. We also have a history of kind of moving in and out of Pakistan. Let's remember here, the people we are fighting today (in Afghanistan), we funded them 20 years ago and we did it because we were locked in a struggle with the Soviet Union".
In an interview with the French newspaper, 'Le Nouvel Observatuer", covering Period from January 15-21,1998, when asked by the interviewer whether the former American National Security Adviser, Dr Zbigniew Brzezinski, is regretting supporting Islamic fundamentalism in Afghanistan which fomented Terrorism, he curtly retorted: "Regret what? The secret operation (in afghanistan) was an excellent idea. It had the effect of driving the Russia into the Afghanistan trap and you want me to regret it? What is more important in world history? The Taliban or the collapse of the Soviet Empire? Some agitated Muslims or the liberation of Central
Europe at the end of the Cold War? Moscow had to carry on a war that was unsustainable for the regime, and which finally led to the breakup of the Soviet Empire". Even about the origins of the Afghan Taliban, while there are different stories, there was an informative and interesting video interview of Rana Banerji, the Indian retired special secretary in the Cabinet, Secretariat incharge of RAW, taken on "The Wire", on August 27, 2021, by the prominent Indian journalist Karan Thapar, In that interview, the former spy makes it clear that the Taliban came into existence in 1994 as an indigenous reaction to developments within Afghanistan. They were the religious devotees who wanted to stop criminal, extortionist gangs which were functioning in the Afghanistan countryside and there was no Pakistani involvement in the creation of Afghan Taliban, and the Afghan Taliban was the creation of the Afghan people themselves.
Social and Digital Media
The third tectonic shift pertains to the nature of the media which is no longer a monopoly of countries or corporations, particularly the revolution in media through the social and digital media. And artificial intelligence can now even create a story or write an article by putting facts together from the internet in a perfectly publishable article. The role and impact of digital media can be seen from a few facts that how immediate and how fast its impact is. Take the example of an image flashing on social media whose impact is followed worldwide and which has much greater impact without any extensive or long standing propaganda campaign – the image of a Syrian child's dead body washed ashore on 2nd September, 2015 had much greater impact, than any other event, on opening the doors for Syrian immigrants to Europe during the Syrian Civil War. Or in case of the cause of the oppressed Kashmiris, the graphic image of a child sitting on the dead body of his grandfather, who had just been shot and killed by the Indian occupation army, was enough to highlight the Kashmir cause.
Earlier, Kashmiri photographers won the Pulitzer prize for best photography of the Kashmiri people's travails under Indian occupation. Or the image of Afghan youth climbing on to the wings of an American transport plane departing from Kabul, following the takeover of Kabul by Talibanxbecame the defining image of America's ignominious exit from Afghanistan.
Another. example of the immense power of social media is when in June 2021, football superstar, Christiano Ronaldo's video of placing aside two bottles of Coca-Cola which were kept in front of him at a press conference, showing his displeasure for junk food, resulted in Coca-Cola's market value dropping by $4 billion within hours.
While this may be a "media free for all" it does provide an opportunity for countries like Pakistan to mobilize campaigns on causes close to our hearts like Kashmir, Islamophobia or the resilience of our people, through creativity and a basic understanding of how the world of media has been transformed. So far, due to lack of a concerted strategy on Pakistan's part, Pakistan has been at the receiving end via India's DisinfoLab and other misinformation.
Conclusion: Strategic Space for Pakistan's Narrative
While talking about Pakistan's narrative for the 21st century, it is important to focus on 3 C's, that are pivotal to presenting an effective perspective. Content of a narrative which should be highly readable and interesting and sellable to the outside world as to what Pakistan has to offer. Then it has to be credible since the content has to relate to the ground realities of Pakistan, not be based on something that does not exist or something that promotes perceptions with no basis in facts. Finally, creativity is the key since that makes the difference between a routine, run-of-the-mill approach or a narrative or campaign that can sell a 'product' or an idea or a country's perspective to a 'market', i.e., the outside world that is willing to buy it.
Finally, a narrative can only be effective if there is ownership by people of that narrative and it reflects reality affecting their lives, not any figment of officialdom's imagination. The Pakistani state today has become more secure, more inclusive and the society more vibrant and robust, willing to incorporate diversity and dissent. Dissidents of the past are today acclaimed as national icons. The leftwing poets, Faiz Ahmad Faiz, Ahmed Faraz and Habib Jalib are acclaimed as popular heroes whose poetry is part of Pakistan's progressive intellectual personality, while the scions of Balochistan's Pakhtoon and Baloch leaders like Abdul Samad Khan Achakzai, Sardar AtaUllah Mengal and Mir Ghaus Bakhsh Bizenjo have held state positions of Governor and Chief Minister of the province and Federal Minister respectively, a sign of maturity of the Pakistani state, that can now make the distinction between grievances and sense of deprivation from separatism with the state and, society incorporating grievances within the national narrative.
Pakistan: Towards Human Security
Additionally, the centre of gravity of the Pakistani state is shifting from a national security paradigm to a federation based on unity and diversity with national security redefined into a more inclusive human security framework whose need is more paramount especially in the context of coronavirus pandemic where human security issues like health, population planning, climate change, water scarcity and food insecurity are key components of a wholistic national security approach. Pakistan's new national narrative must reflect this emerging reality of z r' century Pakistan which now has greater strategic space to promote a perspective about our state and society that is long overdue. Above all, it will find resonance in a changing geopolitical situation. There has been a transition in power in our region, from American power to a regional conglomeration of states like Pakistan, China, Iran and Russia, where Pakistan's role is key given our location, our relationships and our being the principal conduit to Kabul.
Pakistan and the Geo-politics
For the past 50 years, Pakistan is at the strategic center of gravity in geopolitics, whether it is the 1971 American opening to China where Pakistan was the bridge, to the last big battle of the 20th century that ended the Cold War to the first big war of the 21st century, the so-called 'War on Terror', which has now ended. Pakistan's transition from geo-politics to geo-economics has already begun with the CPEC and this is likely to continue in the aftermath of the change in Afghanistan.
Robert Kaplan on Pakistan's Future Role and Gwadar
Long before the launch of the CPEC, the noted American writer Robert Kaplan had done a cover story on Gwadar Port in The Atlantic magazine in May2009, where he wrote:
"The deep-water port at the extreme southwestern tip of Pakistan, much more a part of the Middle East than of the Indian subcontinent, equipped with a highway, and oil and natural gas pipelines, extending north all the way through some of the highest mountains in the world, the Karakorams, into China where more roads and pipelines connect the flow of consumer goods and hydrocarbons to China's burgeoning middle class markets farther east. Another branch of this road-and-pipeline network would go north from Gwadar through a stabilized Afghanistan, and on into Iran and Central Asia Gwadar; in this way, becomes the hub of a new Silk Road, both land and maritime; a gateway to landlocked, hydrocarbon-rich Central Asia; an exotic 21st century place name".
"If we can think of great place-names of the past like Carthage, Thebes, Troy, Samarkand, Angkor Wat, and of the present, Dub ai, Singapore, Tehran, Beijing, Washington then Gwadar should qualify as a great place name of the future."
Pakistan's narrative should be reflective of this new emerging reality, which underlines Pakistan's future role as the geo-economic hub of regional connectivity, connecting South Asia with China and landlocked Central Asia, plus Afghanistan and Iran, opening up a whole new world of options and possibilities in the 'Asian Century'.
Mushahid Hussain Syed is a renowned politician and journalist. He is currently the member of the Senate of Pakistan since March 2018. He is a distinguished scholarly figure and has contributed extensively in various newspapers and journals.