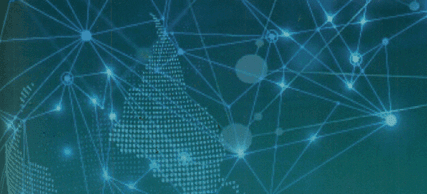 Global Socioeconomic Impact of Innovation Ecosystem
What is an innovation ecosystem?
An ecosystem where both discovery and the application of discovery to socioeconomic impact can thrive is an innovation ecosystem. In such an ecosystem, socioeconomic impact fuels further discovery' in a cyclical fashion enabling continuous enhancement of sophistication in the ecosystem. Such ecosystems: have utopian features-they are typically characterized by high degrees of human development index (HDI), the fusion of technology and civil infrastructure, liberal government policies and online facilitation, technological invention, skill-enhancement opportunities, ample job creation, technological exports, and more. Innovation ecosystems are knowledge-driven, and are, therefore, closely associated with academia.
Innovation ecosystems have numerous names. These include science city, technology park, science and technology park, university research park, high-tech industrial park, innovation cluster, technopolis, technopark, and more. Sometimes the term "Science and Technology Park (STP)" is used broadly to refer to any kind of high-tech cluster. A UNESCO report of 2017 estimated that there were 534 STPs worldwide, with the greatest number of STPs in China, followed by the USA, UK, France, Finland, Japan, South Korea, Iran, Canada, and Germany".
Similarly, STPs are sometimes also bracketed under the umbrella term of Special Economic Zones (SEZS). The SEZs are geographical areas whereby the rules of business and other government rules are different from the rest of the country, and a variety of incentives are provided to attract investors from all sectors. These incentives may be in many forms; however, the predominant form is related to tax- waivers, while other benefits may include cheaper land, access to export subsidies, interface with other government departments, etc. Due to the associated grouping with Free Trade Zones (FTZs), Export Processing Zones (EPZs), Industrial Estates, etc., the estimated number of SEZs is much greater. As per UNCTAD 2015, there are approx 4500 SEZs globally whereas this number was considerably lower 30 years ago at approx 176 SEZs in 47 countries", However, one must follow such definitions with caution as such large groupings (focused on industrial production only) are likely to dilute the innovation aspect, which is derived from research and development (R&D) and collaborations with academia.
How are innovation ecosystems built?
Innovation ecosystems involve numerous players including the relevant government departments, relevant academic institutions, and industry-also known as the triple-helix. Within the industry, a mix of entrepreneurs, early-stage companies, as well as large companies is preferable. Each of these players has a definite role in the system. In addition to the above, efficient services and a pleasant environment is required, for which hotels, venture capital funds, convention centers, restaurants, banks, etc. also take part in the formation of ecosystem. Venture capital funds provide collateral-free money to assist in the scale-up of businesses; however, other funding instruments are also in ample supply such as grants and loans. To understand how the above ecosystems are built, three scenarios are provided:
University decides to build STP
In this case, academia takes the lead and builds STP on its land or by acquiring additional land (either from the government or from the private sector). The private sector is attracted to the prospect of accessing academics, students, labs, and other facilities for ultimately moving up the value chain.
Government decides to build STP
In this case, the government decides to maximize the economic potential of a given location and builds STP. This may be done in fresh locations or at a location where an industrial cluster may be emerging.
Private Conglomerate decides to build STP
In this case, a private sector conglomerate builds a campus of R&D facilities and training centers in addition to the facilities concerning its core business.
Impact of Socioeconomic Contributions Made by Innovation Ecosystems
The Stanford Research Park was formed in 1951, arguably the first innovation ecosystem, which paved the way for the emergence of Silicon Valley
Other innovation ecosystems were created through the 1960s and 1970s; however, the idea of developing such ecosystems truly accelerated in the 1980s and 2000S4. By the 1980s, policymakers globally had witnessed the tremendous socio- economic impact of creating such innovation ecosystems. The impact included but was not limited to, higher GDP growth, higher rate of ex~orts, greater sophistication in the economy, greater human development, and standard of living. Innovation ecosystems were also magnets for foreign direct investment (For), global corporate R&D, arid global talent. Examples from select countries are provided below along with the unique aspects of their innovation ecosystems.
USA
Silicon Valley is arguably the world's top innovation ecosystem, which has revolutionized the world through the development of semiconductors, integrated circuit processors, the internet, electronic commerce, numerous software solutions, aerospace and automotive innovations, and much more. Household names such as Intel, Microsoft, Apple, Facebook, Tesla, Visa, GE, HP, AMD, etc. are all based in Silicon Valley, many of whose headquarters are still present there. Silicon Valley is the main driver behind the $550 billion economy of the San Francisco Bay Area, which in turn drives the State of California's $3.2 trillion economy. Venture Capital (VC) funding in Silicon Valley amounts to 1/3'd of all VC funding in the USA and indeed the year 2020 was a record year with $46 billion being generated through 46 mega-deals in Silicon Valley and 41 in San Francisco". Of the approx 3 million residents, there are approx 300000 high-tech workers in the valley.
Soon after formation of the Stanford Research Park, the Research Triangle Park (RTP) was formed in 1959. The word triangle signifies the boundaries of the park between three universities namely Duke University (in Durham), North Carolina State University (in Raleigh), and the University of North Carolina at Chapel Hill (in Chapel Hill). IBM entered RTP in 1965 which accelerated the entry of top firms. Today companies like GlaxoSmithKline and Cisco have 5000-person campuses and other campuses of Apple and Beam Therapeutics are announced for construction. RTP is home to over 300 companies, 55000 knowledge workers, and a $86 billion agricultural biotechnology industry".
China
China has one of the largest innovation ecosystems which is the force powering their transition from a labor-intensive manufacturing economy to a knowledge-intensive innovation economy. China has over 100 S&T Parks with several hundred production-oriented SEZs.
The Zhongguancun Science Park, also known as Z-Park, was established in 1988 in Beijing's Haidian District. Within 32 years of its establishment, Z-Park has grown to a colossal 488 sq km. The park has 22000 high-tech companies, 1800 equity investment institutions, 400 local research institutes, 300 multinational corporate institutes, and over 90 institutes of higher learning? Z-Park is known as China's "Silicon Valley" and has given birth to many notables including Lenovo, Baidu, BOE, Didi, Xiaorni, and Beigene. Z-Park contributes over 25% of Beijing's nearly $600 billion GDP and employs over 2.7 million individuals. Not far from Z-Park is another STP-the Tsinghua Science Park, also known as TusPark. While being associated with China's top university, TusPark not only has a large presence in Beijing but also has 30 branches all over China.
However, no discussion on Chinese innovation ecosystems can be completed without discussing Shenzhen. Shenzhen Special Economic Zone was created in 1980 when China's National People's Congress authorized an area of approx 328 sq km as an experimental economic zone centered on political and financial reform.
The reforms exercise in Shenzhen not only revolutionized Shenzhen but also paved the way for many other technological clusters in China. Shenzhen today has a GDP of $400 billion and is home to world-class companies like Huawei, Tencent, ZTE, DGI, and BYD.
South Korea
The Daedeok Science Town (later renamed Daedeok Innopolis) was South Korea's first technology R&D and innovation cluster formed in 1973 in the city of Daejeon", A large area of approx 28 sq km was earmarked by the state for creation of the Science Town. This strategic step set the stage for the rapid knowledge-based development of South Korea that enabled an exponential rise in Korea's GDP. Today, Daedeok Innopolis is known as Korea's companies, 38 government R&D institutes, seven universities, and many other innovative organizations", The Innopolis is home to over 76000 employees with approx 15000 PhDs (>11 % of all Korean PhDs) who work in information technology, biotechpology, materials science, chemical engineering, energy technologies, etc. Entities in the Innopolis have 94000 patents awarded and approx 200000 patents pending award, with over 60 successful technology transfers concluded, South Korea has several technology clusters; however, none as large as Daejeong. The next largest cluster is in Gwangju with approx 1300 companies, 8 government R&D institutes, 4 universities, and 32000 employees, The cluster at Gwangju has 9200 patents to its credit with approx 15000 patents pending award and over 370 technology transfers concluded.
Turkey
Technopark Izmir was the first technology park which had been established in Turkey in 2002, In almost 20 years which have ensued, 87 technology development zones have been developed in the country with 6500 companies, These zones have generated $14.5 billion worth of revenues, out of which $5.8 billion have been the contributions to exports. Technoparks have close collaborations with local universities and are hence highly research and innovation-intensive, Approx 1300 patents have been awarded to the companies in these zones with 2800 patents awaiting approval. Turkish Technology Parks also have their association known as TGBD.
Contemporary Innovation Environment in Pakistan
Structure of the Innovation Landscape
The innovation environment includes stakeholders from the triple-helix, i.e. the government, academia, and industry. To summarize, the structure and stakeholders are discussed below:
Government
S&T oversight is done at various levels, including at the Cabinet level, the Parliament level (both at Senate and National Assembly levels), and at the Ministerial level. Eleven different federal ministries have oversight of 30 R&D organizations, comprising approx 90 sub-organizations.
When combined with the organizations under provincial ministries, in total, there are around 65 R&D organizations with more than 250 sub-organizations. Some organizations have extended structures including provincial directorates as well as field stations in far-flung areas of the country. All major areas of S&T are addressed.
Academia
Nearly 230 universities and degree awarding institutes are operational in the country, which are recognized by the Higher Education Commission (HEC)-Pakistan's academic regulator. These universities have an approx 60%-40% split between the public sector and private sector and have a total enrollment exceeding 1.8 million (as of 2018). Basic and applied research is conducted at most universities and nearly 110 research institutes are under administrative control of the universities. Some university-based research institutes have their pilot production lines, reflecting a will to go beyond teaching and research. Similarly, nearly 30 universities have Business Incubation Centers (BICs), one university has a Science and Technology Park (STP), and several other universities are in the process of establishing STPs.
Industry
Although there are nearly 43000 industrial units of all sizes and a few thousand software houses and startups, but no consolidated statistics are available concerning the R&D expenditures and innovation activities of the Pakistani industry. The definition of R&D is also very diverse when put in an industrial setting, which further hampers the efforts to ascertain the scope and scale of industrial R&D in-country. Nevertheless, certain Pakistani industrial sectors have shown the will and desire to conduct R&D, innovate and move up the global value chains. New design and manufacturing capabilities have been added in numerous fields including, but not limited to, aerospace, automotive, biotechnology, electronics, information technology, and materials. Several industrial clusters have emerged across Pakistan; however, neither these clusters have exploited the synergies with academia deeply enough nor the government has stepped in to facilitate or encourage such synergies in a meaningful or comprehensive manner.
Relevant Statistics of the Innovation Environment
Relevant statistics of Pakistan's innovation environment can be compiled from the websites of various ministries; however, the data reporting year varies considerably. In such a scenario, one must rely on the Global Innovation Index (GII), whose 2021 edition has been released. According to this report, Pakistan improved eight positions over the last year and is presently ranked number 99 on the GII 2021. In the following paras, most of the data have been taken from online sources, while also heavily relying on GII methodology.
Regulatory and Business Environment
Pakistan ranked 116th in Regulatory Environment and 55th in Business Environment indices of the GII Ranking 2021. The scores for Business Sophistication, Market Sophistication, and Infrastructure are considerably better than the Regulatory and Business Environment indices. This indicates that detailed policy- level work and incentives-related work has to be conducted with several federal and provincial government representatives in presence.
R&D Funding
As per the latest statistics, Pakistan invested 0.24% of GOP in R&O,17 giving it a category rank of 88th in the GII Ranking 2021. In comparison, the average for the top-10 ranked countries was 3.5% of GOP. Furthermore, in those top-10 countries, approx 71 % of R&D expenditures were from the private sector". In Pakistan, policy and structural interventions are needed whereby the burden of R&O and innovation can be gradually moved to the private sector. Meanwhile, public R&O budgets may be scaled up.
Researchers
In 2017, the number of researchers in Pakistan was 336 per million," giving it a category rank of 75th in the GII Ranking 2021. Turkey and Iran have a number five times higher than Pakistan close to the global average of 1400 researchers per million. The top-10 countries in the list have an average of over 6600 researchers per million. There is a need to enhance the number of researchers, which is also tied to the tertiary enrollment (category rank of 117th in GII 2021).
Scientific Output and Impact
In 2020, Pakistani researchers authored approx 30000 scholarly publications translating into a gross rank of 32 and a population-weighted rank of 49. Similarly, the number of intellectual property rights (IPRs) filed in 2019 was around 35000; however, an overwhelming majority of these are trademarks. The utility patents and industrial designs filed are 411 and 523, respectively, translating to a population-weighted rank of 94 (GII 2021). Likewise, technology transfer agreements are in the double-digit range, or at most, low triple-digit range. The above data shows that a lesser focus exists on research bearing socio-economic impact and the vast majority of researchers is focused on publication outputs.
Startups and Technology Investments There are around 40 incubators and 80 coworking spaces in Pakistan, as well as IT parks, housing approx 3000 startups. However, considering Pakistan's huge population, this is deemed a very low number. The GII Ranking 2021 gives Pakistan a rank of 117 for the UN Businesses parameter. Similarly, access to credit and venture capital (VC) investments is very low, yielding 2021 GII ranks of 123 and 88, respectively. In 2020 alone, over $73 billion were invested globally by VC funds in over 3300 business deals.
Recently there has been a surge of VC investments in Pakistan which promise better ranking figures for the next report. In the first nine months of 2021, Pakistan attracted $298 million of venture capital (VC) investments, with a per capita VC of $1.4. This is still significantly lower than regional countries like UAE with a per capita VC of $59, India $20.5, Kenya $5.8, South Africa $4.4, Egypt $2.7, and Nigeria $1.5.
Issues of the Innovation Environment
A review of the structure and statistics of innovation environment of Pakistan in the preceding pages reveals several underlying issues which cannot be fixed without active and synergistic participation of all stakeholders in the triple-helix model of innovation. These issues (among a few others) are briefly listed in table 1, which will help the readers to understand the interventions required to improve the innovation environment.
Government
Academia
Industry
• S&T administrative structure is outdated and inefficient
• Low budgets for R&D in S&T
• Mishandling of disruptive technologies
• Weak IP regime
• Stagnant technology exports
• Low position in access to credit for startups & SMEs, including VC funds
• Tertiary enrollment is weak
• Low researchers per million
• A low percentage of academics having industrial experience
• Academic researchers' output-centric (publications) rather than impact-centric (technology transfer)
• Lack of focus on entrepreneurship
• Risk-averse towards technology intervention
• Weak industrial R&D and negligible global corporate R&D
• Weak university-industry linkages
• Low position in global value chains
• Lack of focus on quality control and brand value
•"Seth" Culture
Introduction to STZA
The Vision
The Special Technology Zones Authority (SZTA) has been established by the Government of Pakistan to function as the apex federal authority responsible for promoting science and technology-based economic development of Pakistan through the creation of special technology zones (STZs). Ithas been given the responsibility for licensing, regulating, owning, developing, operating, and managing different types of green-field and brown- field science and technology parks, innovation districts, high-tech development zones, and areas of innovation across Pakistan. STZA, will therefore not only build innovation assets in Pakistan, but will also adopt, upgrade, and transform existing assets. These zones or assets will contribute to making Pakistan a knowledge-driven innovation economy, enhance Pakistan's technology exports, introduce and develop new technologies, promote human capital development, and much more. The zones will be known for their ease-of- doing- business and form a magnet to attract global and local technology players.
The Mandate and Basic Legal Structure
STZA derives its mandate from an act of parliament, namely the Special Technology Zones Authority Act 2021. Besides the scope defined in the Act, the broad parameters for approval of zone developers and zone enterprises by the Authority are described by the STZA (Qualification and Approval) Rules 202124. The Authority is headed by a Chairperson and reports to the STZA Board of Governors (BoG), which is officiated by the Prime Minister of Pakistan, who is the President of the BoG. The BoG itself consists of a dynamic mix of select senior members of the Cabinet of Pakistan, leading technology entrepreneurs, and top national business leaders and professionals. The Authority's processes are regulated, and the respective management teams and zone entities are bound to follow STZA rules, regulations and manuals, as may be issued from time to time. The Islamabad Technopolis, a 140-acre parcel of land allocated in Islamabad, will be the first flagship zone followed by many more across the country.
Strategic Objectives
The strategic objectives of the authority include (i) technology exports, (ii) import substitution, (iii) foreign direct investment in technology, (iv) technology transfer, (v) research and development, (vi) job creation, and (vii) human capital development. These strategic objectives are also the key performance indicators (KPIs) of the Authority and the individual zones. The same seven objectives also form, in partial terms, the metrics as well as the monitoring and evaluation (M&E) parameters of the entities desirous of operating in the zones. The other KPls and M&E parameters will be related to more traditional aspects such as business plan, development plan, meeting of timeframes, etc.
Zone Tenants, Technologies and Facilities
The special technology zones may consist of science and technology parks (STPs), software parks, BPO complexes, research and development (R&D) centers, manufacturing and production units, universities, technical training centers, incubators and accelerators, venture capital funding and other financial services providers, government facilitation centers, and the like. The STZs are sector-agnostic in terms of scientific and technological domains, i.e., they may involve entities working in agricultural technologies, artificial intelligence, automotive research, biotechnology, blockchain, cyber security, electronics, energy generation and storage, financial technologies, geographical information systems, internet-of-things (loT), materials development and processing, nanotechnology, robotics, semiconductor design and manufacture, telecommunications, virtual reality, and other 21st century technologies of importance.
The special technology zones will have state-of-the-art technology infrastructure for enabling innovation. The civil infrastructure will be inspired by global technology parks and areas of innovation, having adequate spaces for work, meetings, leisure, living, and augmented by physical connectivity (efficient transport) and health care. Adequate provisions for keeping the zones free of vehicular traffic will be provided, such as having electric bikes and developing parking plazas. An accessible sub-zone area for common (general) services such as hotels, banks, restaurants, shopping, and laundromats, etc. will be made. While all of the above ~ill be developed, a great amount of focus will be put on the services suck. as redundant electric power, renewable sources of power, redundant fiber optic connections, best-in-class internet speed, access to global logistics and water supply. Efforts will be made to make the zones cashless'" with numerous services linked to electronic or digital identity. Efficiency and ease-of- process will be the hallmark of the zones, enabled by STZA's Physical and Electronic One-Window.
From companies' perspective, STZA welcomes three kinds of entities into the zone:
Zone Enterprises: Technology companies conducting their business in the zone. They can rent space or build facilities for their own use.
Zone Developers: Entities operating STPs, R&D parks, IT parks, etc. They can develop facilities and also sub-lease the same to other zone enterprises.
General Services: Entities operating commercial services such as hotels, banks, convention centers, restaurants, etc.
Zone Incentives
To encourage industry to deliver the strategic objectives of STZA, and invest in the above, a broad range of incentives has been provided through the STZA Act 202l. When taken as a group, the set of incentives provided by STZA are unprecedented in Pakistan's history. The incentives provided by STZA can be summarized in five categories:
Fiscal Incentives
A 10-year tax holiday on all applicable taxes under the Income Tax Ordinance, 2001, sales tax under the Sales Tax Act, 1990, and applicable customs duties under the Customs Act, 1969. These include relief of many forms which have been hitherto irritating industry, e.g., turnover tax has been waived, customs duties are for entire duration of 10- years instead of one-time, etc. Some latest instruments are also added such as waiver for dividend income and capital gains tax for venture capital funds. In summary, at the federal level, there is a complete tax holiday for 10 years. At the provincial level, efforts are underway to introduce additional incentives in provincial tax regimes.
Forex Incentives
The State Bank of Pakistan (SBP) has agreed on a special foreign exchange regime for STZA, which allows free flow of foreign exchange in and out of technology zones. The requirement to convert a majority of foreign currency into local currency has been waived, which has been a major deterrent for companies bringing foreign currency into the country. Similarly, another initiative has been the allowance of 100% repatriation of capital and profits.
Subsidized Land
Where government land is used to build technology zones, such as in Islamabad Technopolis, the land is provided on a long-term lease-hold basis, or otherwise, and is significantly subsidized. This is done with the intention to reduce the investor's risk with respect to land and encourage risk- taking on the technology front. It is important to mention that controls are in place to prevent the technology zones initiative from converting into a real estate activity. Similarly, controls are in place which prevent land speculation and land holding without productive activities.
One-Window Facility
A modern one-window facility is under development for promoting ease-of- doing-business with physical as well as electronic manifestation. This one- window facility will provide the investor with a unified government front and representatives (or services) of Customs, FBR, SECP, SBP etc. will be present inside the zone. Facilitation will also be provided for visas, banking, logistics, and more. Integration with Pakistan Single Window (PSW) services is also in the offing for a seamless International trading experience.
Ecosystem
Each technology zone will ensure an ecosystem where the entities operating therein will be able to develop synergies for the enhancement of innovation. The entities will include, but not be limited to R&D Centers, software development houses, production facilities universities, technical training centers, venture capital fund operators, incubators and accelerators, etc. Complementaty will be ensured by design, not only within the aforementioned entities but also across selected technology sectors. As the ecosystem evolves, newer zones will be created with a thematic focus vis-a-vis technology sectors.
STZA Journey and the Way Forward
The development of the technology sector is being treated as a matter of the highest national interest. Consequently, STZA's pace of development follows the requisite urgency. The achievement thus far, as the way forward are summarized below:
Importance Milestones Achieved
Since the passing of the STZA Ordinance in December 2020, the Authority has achieved numerous important milestones at the strategic and operational level.
Way Forward
Having laid a solid foundation for the development of the Authority, the immediate next steps for STZA include development of the trunk infrastructure of Islamabad Technopolis, announcing interim locations for housing ZEs in the existing infrastructure of Islamabad, issuing ZE licenses to begin business operations, and issuing ZD licenses to begin construction activities in Islamabad Technopolis land. A process to involve general services (GS) contractors in Islamabad Technopolis will also be conducted. In parallel with the above activities, STZA will be opening up its 'one- window' facilitation center (physical and electronic forms) and preparing for a national rollout.
This rollout will include approx 14 zones across Pakistan in Islamabad, Lahore, Karachi, Haripur, Quetta, and other cities. The administrative frameworks for the provincial rollout are presently being worked out. Similarly, meetings with representatives from potential provincial zones are currently underway. In addition, prospective investors and collaborators in the innovation journey are being engaged daily.
Expected Impact
Although a reasonable assessment of the socioeconomic impact of technology zones in quantitative and qualitative terms can only be given after they are operational; however, based on the Applications and Letters of Interest received, some high-level examples can be provided. For confidentiality reasons, identifiers have been removed and cases are presented in generic terms. These provide the reader with a teaser of the transformative impact of Special Technology Zones.
Moving up the Value Chain and Developing Synergies
On the back of a string of successful policy measures (DIRBS 2018, MOM 2021), the local assembly and manufacture of mobile phones has increased exponentially. PTA has reported an all-time high production of 25 million mobile devices from 33 local plants'", whereas this figure was zero approx 5 years ago. As per the MOM Policy 2021, localization has to progressively increase, thereby requiring increasing investments and sophistication in the sector. With the introduction of the STZA Act 2021, mobile manufacturing, localization, and customization efforts are expected to further accelerate. Firms specializing in surface mount technology (SMT) desire to offer contract manufacturing services to mobile phone companies. Similarly, firms with instrumentation, software development, and services expertise are also lining up collaborations. Such synergies will enable the development of a local ecosystem and vendor base for a very important contemporary industry.
Reverse Repatriation of Sales Proceeds and Relocation of Headquarters
The foreign exchange regulations in vogue have discouraged a lot of foreign-based software companies, with back-offices in Pakistan, from bringing foreign currency into Pakistan. As a consequence, a very small amount (usually 10-20 %) of foreign sales proceeds is passed through Pakistani banks, even though these software houses would have desired a much greater amount for expanding operations. With the SBP Special Forex Regulations for STZS, this issue has been resolved. Potential zone enterprises are already eying greater holdings of foreign currency within Pakistan, and some have relocation plans drawn out. This is a fundamental structural change, which can provide a boost to the export numbers and a solid foundation for future growth. It is important to also mention that, along with the business relocation plans, highly knowledgeable Pakistanis are also planning their return, which has far greater consequences than the world of business only.
Improved Technology Infrastructure and Environment
The Zone Developer license model brings together the best of infrastructure development as well as technology development. No one type of specialist can get a license to operate without the collaboration and assistance of the other. However, in the contemporary Pakistani ecosystem, infrastructure developers have significantly deeper pockets and liquidity to invest. The STZA model, through its incentives and controls, promises to shift private-sector development monies towards the growth of the technology business. Several mega-developers have shared plans for state-of-the-art LEED- certified facilities tailored to the particular technology sector or theme. This will bring a qualitative enhancement of the working environment as well as global competitiveness.
Risk-taking in Technology
Although Pakistan is witnessing an overall uptick in technology business growth; however, not everyone in the domain is a winner. As a result of certain local policies, economies of scale, and greater incentives provided in foreign countries, local manufacturing has not been viable. Several Pakistani companies, therefore, design their products in Pakistan and have contract manufacturing conducted in foreign countries. The manufactured goods, in CBU form, are imported in Pakistan and sold locally. As for the exports, these are made directly from the manufacturing country to the purchasers' country with cash kept in bank accounts abroad. This causes multiple types of losses, i.e., loss of foreign exchange, loss of manufacturing jobs, loss of tax revenue, non-development of an ecosystem, etc. Cases have been witnessed where Pakistani home-grown firms have scaled down their local operations and let go of trained HR. Such cases are indeed depressing; however, change is already on the way. The STZA package of incentives has enabled some companies to move forward and commit to taking a risk in local technology development and manufacturing. Such companies will be investing afresh in manufacturing as well as taking on new HR.
Global Venture Capital Funds Available Locally
In the past, most of the venture capital funds committed to Pakistani companies were deposited in foreign countries and the funds were 'utilized' in Pakistan in a variety of ways. Moreover, there were no dedicated venture capital funds for Pakistani-only startups and SMEs. With the package of incentives offered by STZA, several global venture capital funds are in the process of setting up offices and funds in Pakistan. This is a major change as it puts the country in the spotlight, increases access to funding, improves access to international markets for the local firms, improves the forex situation of Pakistan, and more.
Foreign Universities in Pakistan
Pakistani universities have grown rapidly; however, tertiary enrollment is still one of the lowest in the world. lt is estimated that the number of university seats only serves between one-half and one-third of the annual demand.
This indicates ample potential for the growth of local, as well as foreign, universities in Pakistan. The Higher Education Commission CHEC) of Pakistan has issued rules for transnational education CTNE), including foreign universities desirous of operating in Pakistan as well as for foreign degree programs. Despite the existing framework, the market offerings have never been attractive enough for TNE to take a significant foothold in the country. With the introduction of the STZA Act 2021, fresh discussions are underway between many Pakistani and foreign universities for a variety of collaborative projects including sub-campuses, joint degree programs, exchanges, etc. The STZA initiative has attracted such collaborative ventures which are considering technology zones as prospective locations for TNE projects.
Advancement in Defense Technologies Defense sector projects have increasingly become reliant on a strong local vendor base. The era when everything was structured in a vertically integrated model has passed due to several factors. Moreover, Pakistani defense technology vendors have also grown to the level where they are contributing to Pakistan's exports of goods and services. Special Technology Zones are expected to enable further growth of defense technology companies in the domains of aerospace, cyber security hardware and software, electronics devices, materials development, metallurgical engineering, soldier technologies, etc. Companies in the STZs will be able to assist in mega projects of the tri-services as well as Pakistan's efforts in space.
The expected impact cases described in this article earlier are only a few of the advantages of such a comprehensive project. The impact on the local business environment, a fusion of government services, improved efficiency of government services, industrial investments in academic R&O, better city planning and management, strategic shifting of human resources, national orientation towards technology- enabled living, internationalization, etc. are other potential impact cases which will be described in the future. .
Challenges to Address
The preceding paragraphs provided a few examples of how STZA can have a transformative impact on the technology landscape of Pakistan. Before the aforementioned transformation can be realized sustainably, there are several challenges to address:
Provincial Rules and Devolution
The present structure and function of government are very much 'siloed', which hampers efficient service delivery in projects where multiple ministries and government departments are required to cooperate. After the amendment, another layer of complexity has been added. Navigating government functions across Pakistan will require specialists who will have requisite knowledge of the differences in policies and procedures.
Similarly, akin to the varying provincial tax regimes in vogue, it is expected that provinces will not have uniform incentive structures which will require a layer of interpretation and analysis on the part of investors.
Newness of Concept and Systemic Inertia
Although Pakistan is decades late in adapting the model of economic transformation through technology zones and STPs, the concept is still relatively unknown in Pakistan. From STZA's vantage point, it is already clear that very few individuals in the bureaucracies, local private sector, and even in academia, truly understand the requirements for the creation of knowledge and innovation driven economy. STZA, therefore, faces an uphill task in promoting its model, which is already an enhanced version of the proven models of the USA, EU, and the Far East by building in the latest concepts and learnings from developed ecosystems. A successful strategy will require regular interaction with all stakeholders as well as their continuing education on the quadruple helix model of innovation manifested practically in zones.
Human Capital Development
Pakistan has traditionally marketed its cost- effective, young, English-speaking labor for attracting technology businesses to Pakistan. However, the supply of this labor has never really been tested as Pakistan's economy has failed to sustain high rates of GOP growth and FOI. A recent survey by PASHA 30 found that only approx 5000 of the 25000 university graduates in IT, CS, and software development were deemed of the quality required for high-end software development work. Although IT, CS, software development, etc., represent only a portion of the technology sector, it is indicative of the overall higher education system. Indeed, in the recent upsurge in the IT sector, it is already reported that resources with a few years of experience are being 'hijacked' by companies offering greater salaries, and there is not enough quality supply of junior resources to replenish the loss. Furthermore, the changing global landscape of skills requirements has only been accelerated due to Covid and this will put additional pressure. STZA will have to work together with other stakeholders in the GoP, as well as the private sector, to ensure a healthy supply of quality HR for the technology sector. Technology upskilling through short-term high-quality crash courses is a solution waiting to be implemented and then adequately scaled up.
Disparity in Development Across Pakistan
From an intellectual infrastructure perspective, technology zones may seem like elitist locations. They require innovative industries, proximity to tertiary education with a healthy R&O culture, knowledgeable and well-trained government officers used to adopting new technologies and methods. These zones require redundant optical fiber and electrical power connections, with a welcoming and modern infrastructure and amenities attractive for local and foreign highly-qualified personnel. The disparity in development across Pakistan means that there are very few cities to start with on the journey to creating STZs across Pakistan.
However, the necessary catalysts for this journey must be provided without delay so that organic growth in the technology sector may reach Pakistan's second-and third-tier cities as well as rural areas.
On a related note, there is a need to also take the pressure off certain cities of Pakistan by creating new cities. Through a well- coordinated effort, like the CPEC initiative, the SEZs and STZs will have to be planned to create new nodes of development across the country.
Conclusion
The creation of Special Technology Zones (STZs) in Pakistan has the potential to accelerate the transformation of the country to a knowledge-driven innovation economy. STZs are, therefore, not only crucial for the socio-economic development of the country, but also for making the technology sector a strategic priority for Pakistan. STZA will improve Pakistan's global competitiveness and enable the private-sector-led transformation of the country. The government processes, as well as academia, will become up-to-date and impact-driven. In the short duration since the opening of zone enterprise and zone developer applications, STZA management has witnessed a surge of demand for creating zones across the country and obtaining tenancy inside them. Based on preliminary demand, certain ecosystem impacts have been mapped and covered in this article. This shows that there is sufficient appetite, experience, as well as capital in the country, which can be steered in the direction of technology, provided the government introduces the necessary incentives and environment. Above in view, it is in the interest of all pillars of Pakistan's state to wholeheartedly pursue the development and support of special technology zones across the country.
Amer Ahmed Hashmi is a business graduate from York university in Toronto, Canada. He has worked at IBM Global, served as adviser and chief strategy officer at NUST, and was appointed chairman, special technology zones authority (STZA) in December 2020.